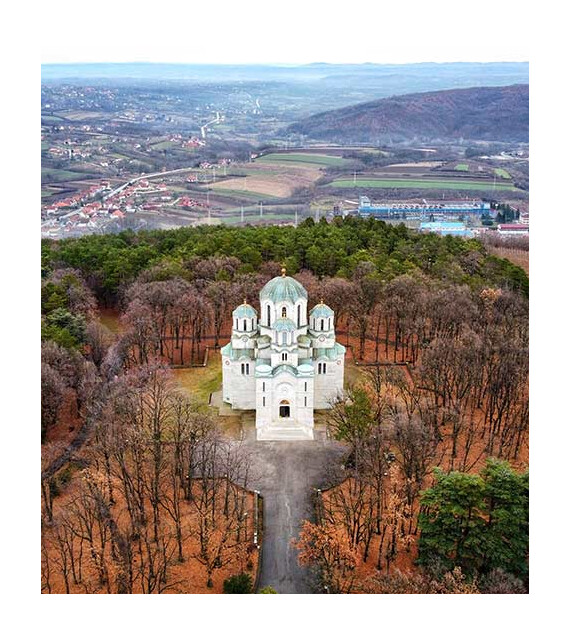 Why have we joined the Balkan Solar Roofs Campaign?
The municipality of Topola, together with other participants in this campaign, strives to promote the commitment of Serbia and the countries of the region to climate diplomacy and contribute to the energy transition at the local, national and regional level.
What are our ambitions in terms of energy and climate?
Topola wants to create an environment that supports green investments, a circular economy, adapts and mitigates climate change, manages risk and its prevention. The available capacities of distribution power facilities of all voltage levels are at a satisfactory level, meeting the current needs of consumers, and in order to meet the needs until 2030, they do not require significant financial investments. In the future, the municipality of Topola wants to encourage greater use of other energy sources in the consumer category, primarily the use of renewable energy sources, which are economically more profitable and replace electricity.
What are our strengths to turn these ambitions into reality?
Agricultural and tourist products have a recognizable brand and geography origin. Ecologically acceptable economy, use of renewable energy sources and modern infrastructural arrangements make Topola a healthy eco-environment and recognizable green destination. An authentic tourist offer for royalty vacation makes Topola the most attractive tourist destination. The municipality is a treasure of culture and historical values, and as a scientific - teaching center for winemaking, fruit growing and tourism represent the center of winemaking in Serbia. The municipality of Topola has a favorable geographical position for the use of solar energy. The city of Kragujevac, as a regional center, closely cooperates with the municipality of Topola in the creation of strategic documents and plans in the field of energy efficiency and environmental protection.
Interesting facts
---
Average insolation

unknown
---