Kragujevac and the Sun join forces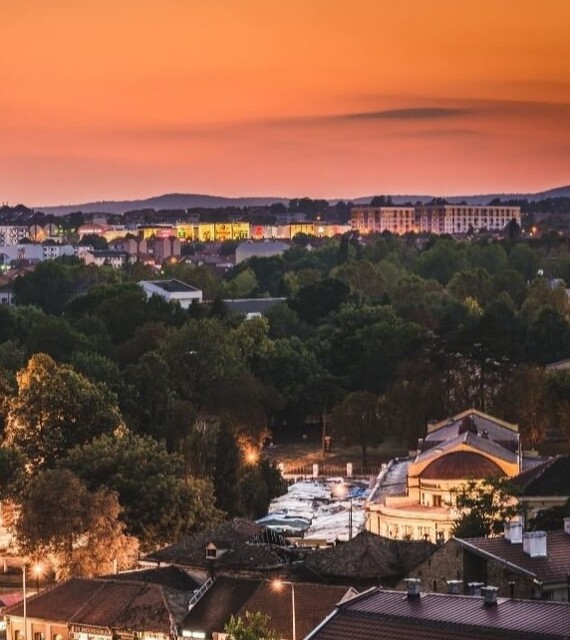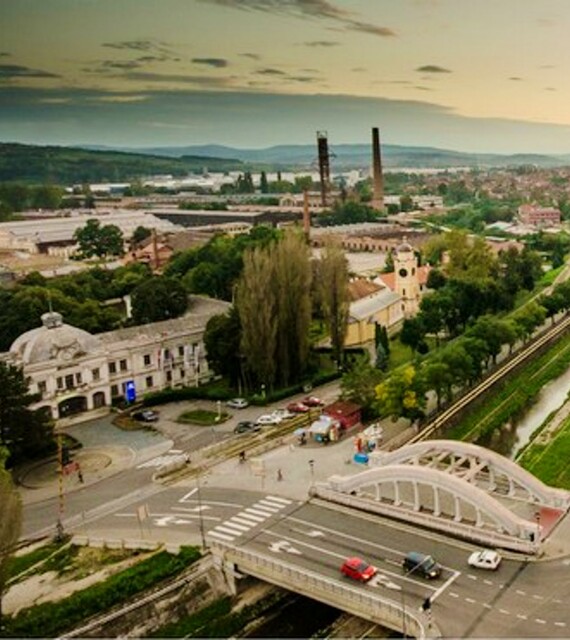 Serbia
Kragujevac
123 (km2) Area
150850 Population
33 Powerplants
331 (kWp) Total power
€ 18765 Saved so far
61 Roof equivalents
Why have we joined the Balkan Solar Roofs Campaign?
Kragujevac has joined the Balkan Solar Roofs Campaign as a partner in order to increase the use of solar energy in the city and support sustainable development efforts. The campaign aims to enable and inspire 500 new solar roof installations in Balkan cities by 2024, with Kragujevac being one of the three pilot cities alongside Poreč-Parenzo (Croatia) and Mostar (Bosnia and Herzegovina).
Kragujevac's participation in the campaign is in line with the city's commitment to energy efficiency, renewable energy sources, and climate action as outlined in the 2021-2031 City Development Plan.
By encouraging citizens and small and medium-sized enterprises to use solar energy, Kragujevac is taking steps towards a more sustainable future.
What are our ambitions in terms of energy and climate?
The city aims to reduce greenhouse gas emissions by 40% by 2030 compared to 1990 levels, with a long-term goal of achieving carbon neutrality by 2050.
To achieve these goals, Kragujevac plans to implement various measures such as improving energy efficiency in buildings, increasing the use of renewable energy sources, promoting sustainable mobility, and reducing waste.
The city also aims to establish a local climate fund to finance these efforts and engage in international cooperation to exchange knowledge and best practices. Overall, Kragujevac aims to become a sustainable and resilient city that contributes to mitigating global climate change
What are our strengths to turn these ambitions into reality?
Kragujevac city has several strengths that can help turn its ambitions of energy and climate into reality. Firstly, the city has a well-developed industrial sector, which provides an opportunity for the implementation of energy-efficient technologies and renewable energy sources.
Additionally, the city has a high level of education, with several universities and research institutions, which can facilitate the development of innovative solutions for energy and climate issues.
Furthermore, Kragujevac has a good transportation infrastructure, with a modern road network and a developed public transportation system, which can contribute to reducing emissions from transportation. The city also has a favorable geographic position, with abundant natural resources such as water and forests, which can be utilized for the development of sustainable energy.
Finally, Kragujevac has a strong commitment to sustainable development, as demonstrated by the adoption of the 2021-2031 City Development Plan, which prioritizes energy efficiency, renewable energy sources, and climate action.
Good news travels fast, and the citizens of Kragujevac know this and why they rarely boast of themselves. Kragujevac is respected for its successes, not only from the past, but the present as well. It has historic significance as the first capital of a just liberated Principality of Serbia, an industrial tradition of two centuries, an openness to adopt new ideas and businesses, experienced and industrious workers, educated young people, a rich cultural heritage, and optimism, above all.
Today, Kragujevac is a leader of economic development of Sumadija and a community of successful people. Here, ancestors left a heritage of city planning with an eye toward the future, reflected in today's strength of this city. Kragujevac supports and is the central hub of industrial and economic development, administrative, educational, health, cultural and sporting activities in Sumadija.
Kragujevac is at the crossroads of major national and regional roads, next to the railroad and Corridor 10 that connects Kragujevac with other parts of Serbia and Europe. Kragujevac is not far from the largest airports in Serbia, only requiring from forty minutes to two hours of driving.
Resources
Interesting facts
---
Average insolation

5.5 hours/day

Renewable energy generated

216 MWh

CO2 savings so far

119.925 T CO2

Financial savings so far

€ 18765

Roof equivalents

Private: 47 | Public: 14

Technology

Photovoltaic: 61 | Thermal: 0
---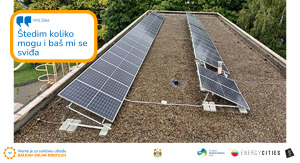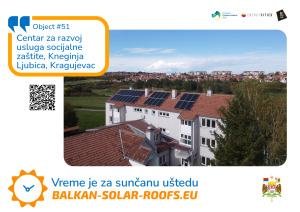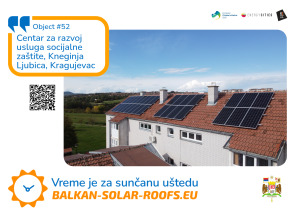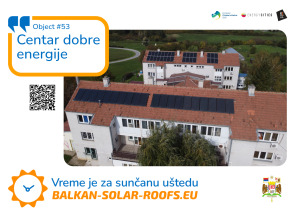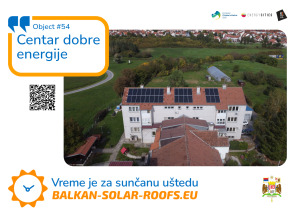 ---